Because of the age of some of their mechanisms, the Semper & Adhuc watches require a peculiar care.
Because of the age of some of their mechanisms, the Semper & Adhuc watches require a peculiar care. We always recommend to put it, strip it off, or adjust it over a table, to minimize the shocks in case of a potential fall.
Moreover, the movement we now reuse, were not all made with a shock protection, so that we strongly advise you to take off your watch while experiencing physical activities. Here goes the same for any exposure to extreme temperatures, strong sunlight, humid environment or proximity to any chemicals or other solvents.
As for the collectors, owners of many watches, it would be a good thing to operate each and every time keepers regularly, so the lubrication does not clot prematurely.
When you wish to clean your Semper & Adhuc watch, take a soft cloth slightly moist, and rub gently the watchcase and the glass. Then, to obtain a perfect drying repeat the operation with a dry and soft cloth this time.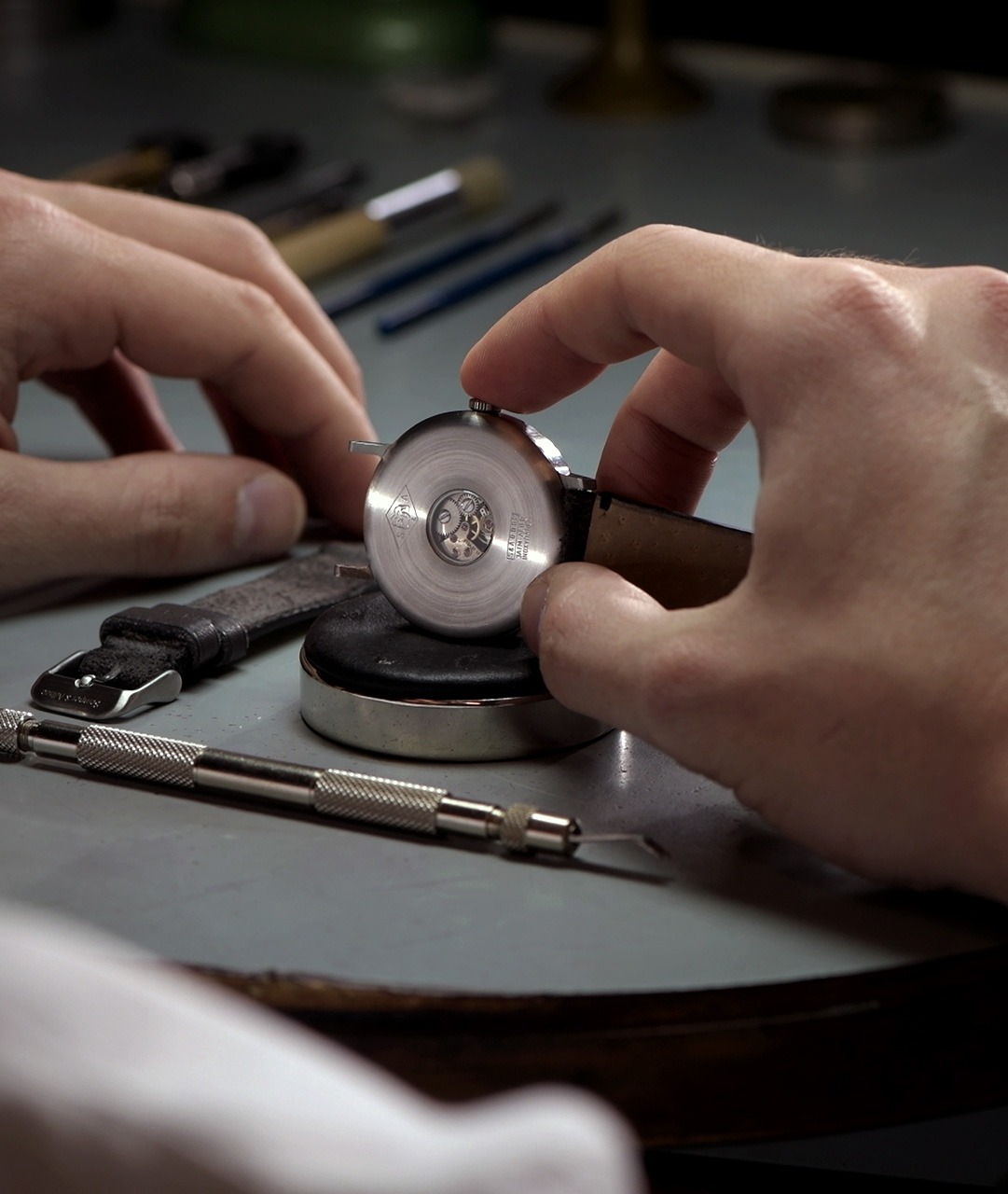 As for the winding, we wish to call your attention on the gentleness required. The crown must be turned with two fingers only to avoid any damage. While rewinding, be careful to the tension in the crown. As soon as you feel a more pronounced resistance, stop turning for the process is complete. Forcing on the crown will break the mainspring inevitably.
Those are all the little details and attentions which these precious objects deserve. Anyhow, we remind you again that the Semper & Adhuc watch are guaranteed for two years.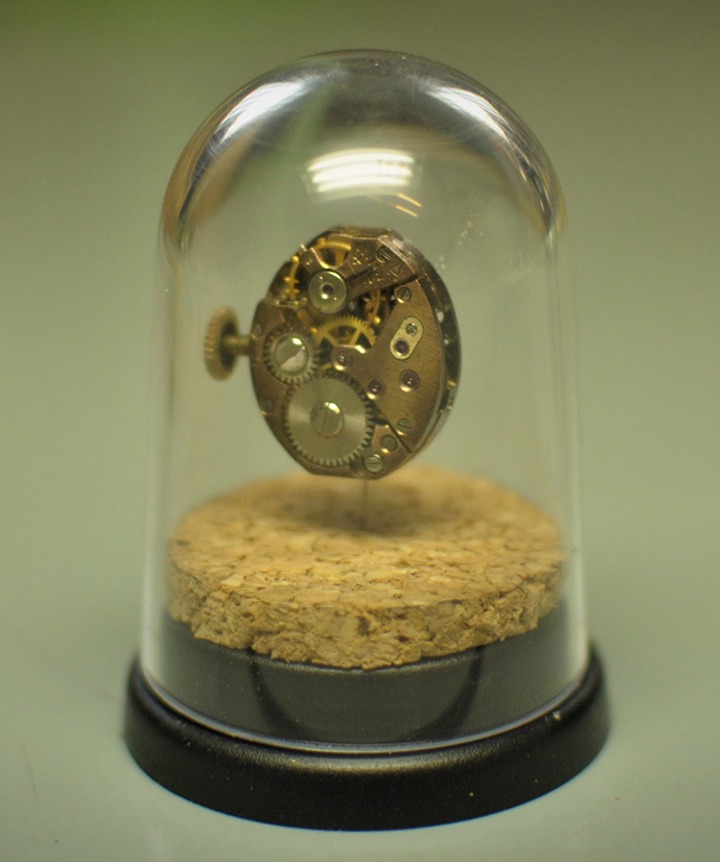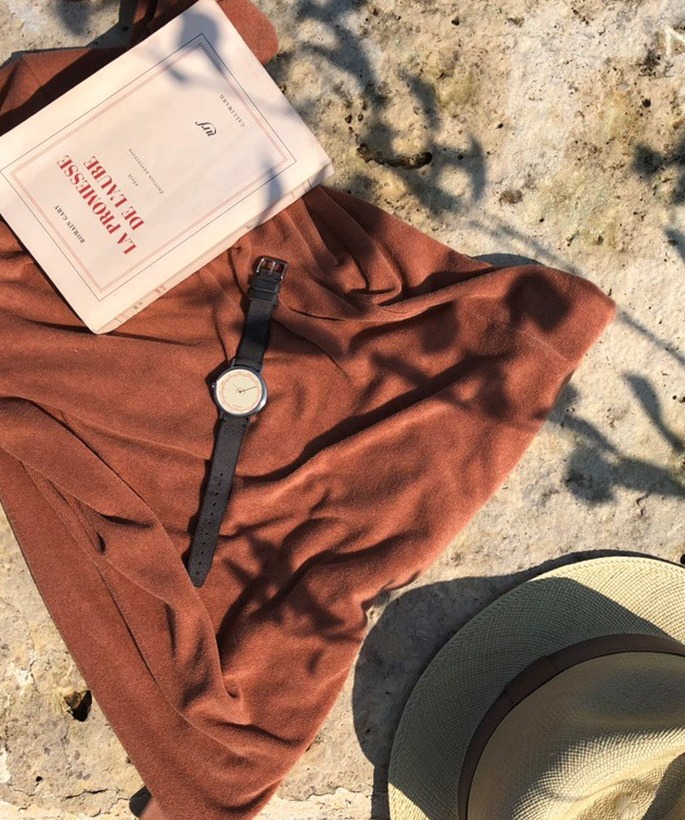 Conceived and manufactured in france by our leather craftsman, Semper & Adhuc has now a collection of 6 different models to adorn elegantly your time keeper. Thanks to the pin punch delivered with your watch, you can change your bracelet all by yourself, when you want, maybe only to suit your mood.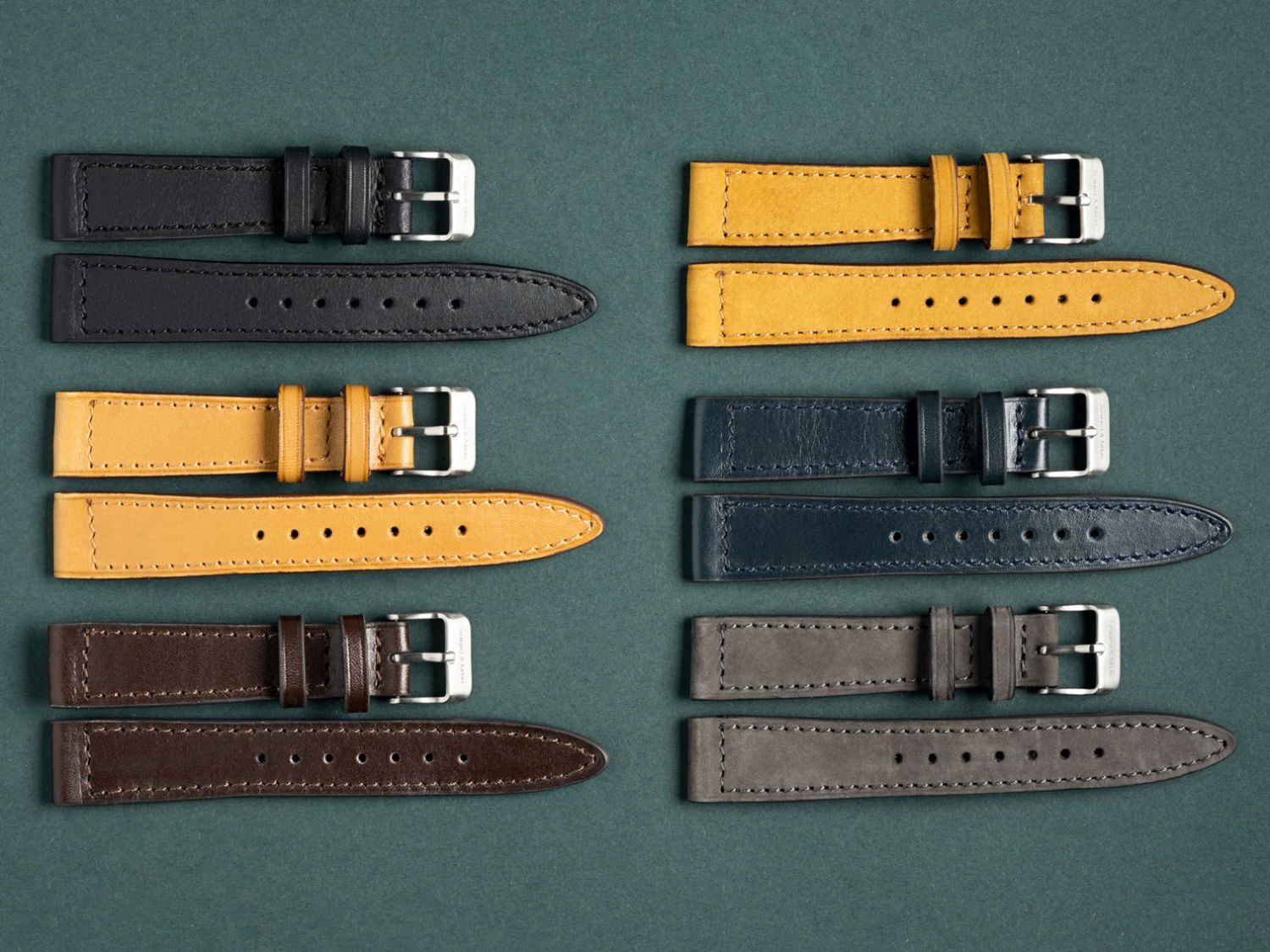 Concerning the watchband now, here is how maintain it clearness and brightness throughout time:
If the bracelet is made of smooth leather
Nourish it once a month approximately. We recommend the use of a cream rich in bee wax, to be applied in circular movements with a soft cotton cloth. Take care not to leave any surplus, it might stain the bracelet.
If the watchband is in suede
In case of wear or stains, brush it softly with a natural crepe brush (for suede or nubuck). We strongly advised you not to use a cleansing cream or even worse water, for it will irretrievably stain the bracelet.
We suggest you to avoid any torsion or strong solicitation, and to remove your watch in case of physical activities generating sweat. Indeed, the acidity it contains can damage the leather.
If you have questions or wish to visit our workshop
Your SEMPER & ADHUC watch is guaranteed against all manufacturing defects for a period of 24 months from the date of purchase or the effective delivery date in the following terms.
Whether for regular maintenance, adjustment, or repair, our After Sales Service is at your disposal.