Whether for regular maintenance, adjustment, or repair, our After Sales Service is at your disposal.
At the end of the day, the balance wheel of your Semper & Adhuc watch will have achieved 200000 oscillations. This is a tremendous work for such a tiny piece of mechanic, which by the way, stays silent, discreet, and valiant.
We advise you to have your watch completely checked every 3 or 5 years, so that it will keep on giving you the precise time whatever your daily use. The complete maintenance must include the cleaning of the mechanism, a possible replacement or change of components, the lubrication of the wheels , the changing of the waterproofing gaskets and of course a precise adjustment. This manipulation can be done in our workshop, or by any fine watchmaker.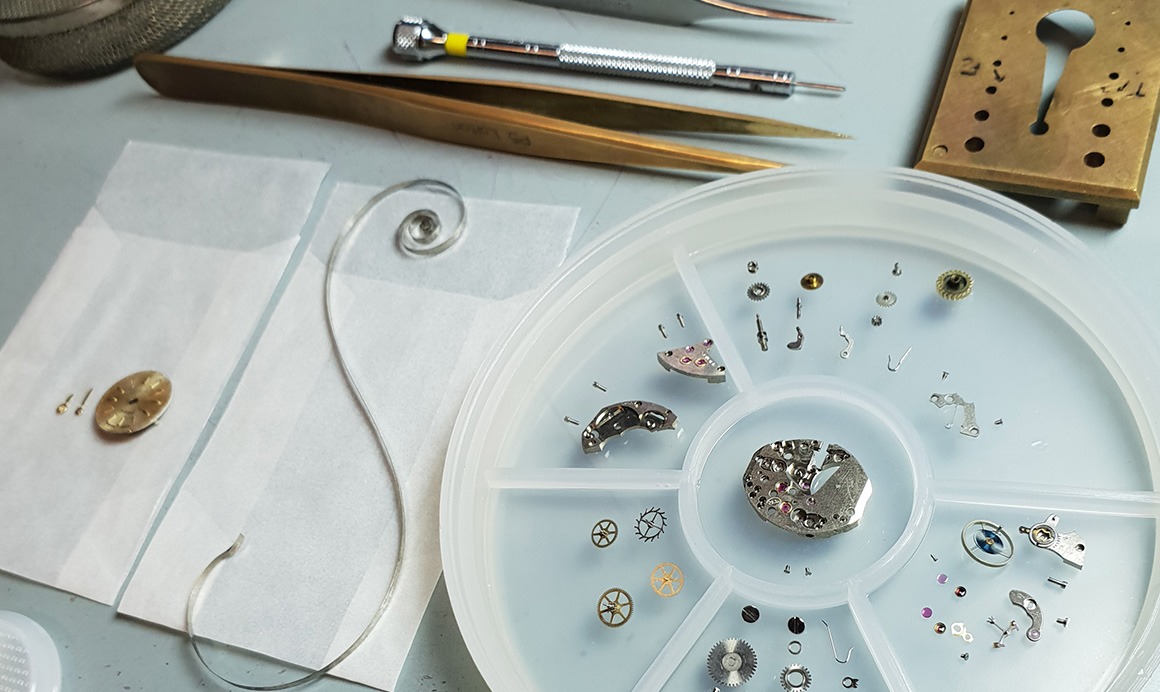 Disassembling of a movement before cleaning.
However, if you detect a failure in your timekeeper, we recommend that you contact rapidly the Semper & Adhuc workshop, so that your watchmaker may be aware of the problem. He will then indicate the possibility of elaborating a detailed quotation, depending first on your watch being or not under guarantee, and then on the seriousness of the problem encountered.
If the quotation is required, your watch might need to stay for some time on our workbench for a further diagnosis.
The flat fee for the maintenance of your watch costs around 250 euro*. Please note that any reparation out of warranty of following a non-covered event must and will only be done after a quotation. *flat rate.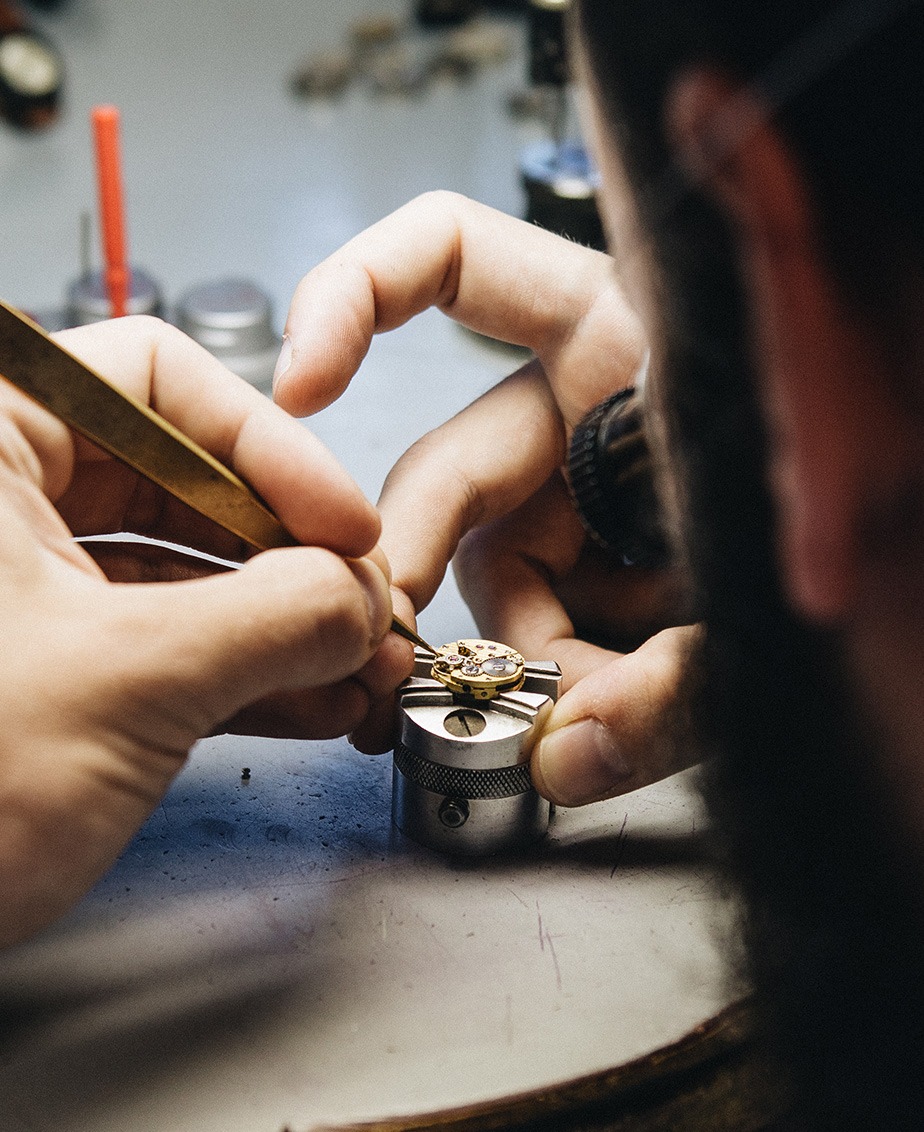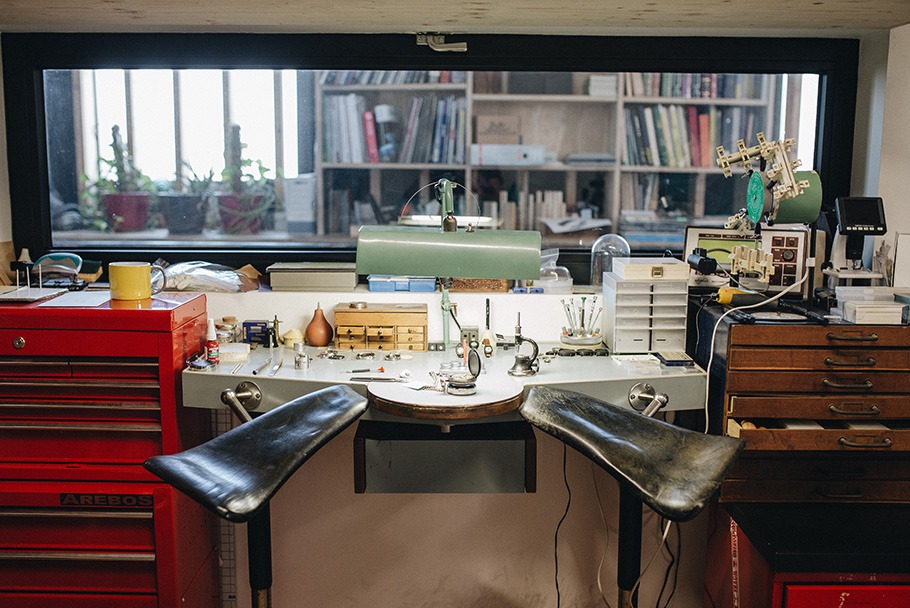 …realized in a workshop entirely dedicated to watchmaking.
If you have questions or wish to visit our workshop
Your SEMPER & ADHUC watch is guaranteed against all manufacturing defects for a period of 24 months from the date of purchase or the effective delivery date in the following terms.
Due to the long-standing nature of their mechanisms, SEMPER & ADHUC watches require special attention.